COMPANY
About QREAZY
Business
QREAZY Co., Ltd. is a creative group specializing in computer graphics.
Employing many creators who have learned art and design, we provide high-quality graphics in various genres including amusement, movies and video games.
In cooperation with the Taiwanese company "克雷幾有限公司" established in 2014, and applying our combined strengths, we strive for higher quality.
Production Areas
Game machines
Video games
Movies
Music videos, events, and display footage
Anime
Major Services
Promotion products
2D design
(characters, logos, background artwork, image backgrounds, etc.)
3D modeling
(characters, backgrounds, props, mechanics)
Rig setup
(morph target production, weight adjustment, rigging)
Animation
Special effects
Composites
Software Used
Maya , Mudbox ,
ZBrush , Photoshop ,
Illustrator , After Effect ,
Premiere , Unity
Message from the President
Striving to be a fun organization
I feel that nowadays when high quality work and speed are increasingly in demand, it is the mission of contemporary workshops to not just strive to achieve an efficient production structure, but also to nurture people's spirits.
This is precisely because it is only when people are enjoying themselves to the utmost that they can create their best work.
Having the organization constantly suffused with a fun mentality serves as a source of creativity and challenges.
It is our desire to root our sensibilities and technologies on top of the foundation provided by this mentality in order to steadily, soundly, and rapidly continue making forward progress in the future.

For the future, we will continue to undertake diligent efforts to ensure that QREAZY's activities serve to bring happiness to people from around the world, while also tying in directly with cultural and social contributions.

In this, we would like to ask for your continued support and encouragement in the future.
2012/10/1
Akira Yoshiyasu, CEO
QREAZY Co., Ltd.
Company Principles
1QREAZY endeavors to provide high quality graphics and create new value by constantly incorporating new technologies that are evolving along with the times.
2QREAZY works to create cultural value based around the ideal of offering entertainment that will bring delight to people.
3QREAZY aims to establish an affluent and comfortable society in which everyone can create things and take part in artistic activities through the sound development of its business.
Company Name and Logo

Our policy is to create a more affluent and comfortable cultural age in which not only are people's basic needs fulfilled, but which also incorporates a playful spirit of enjoying daily life. Based on this policy, we created the neologism "QREAZY" by combining the words Creative, Crazy, and Age to use as our company's name.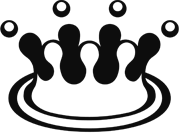 Our logo was conceived and designed as a milk crown (from a splash of milk).
The crown represents diverse individualities joining hands to form a ring. What was first only a tiny drop turns into big ripples and continues to propagate outwards without limits.
We designed the logo out of our desire to see our activities serve as a driving force for all things like that first single drop.
Summary
Company name

QREAZY Co., Ltd.

Established

Jun 27. 2006

Address

Highness Lofty 3F A-1 4-32-4 Nishishinjuku, Shinjuku, Tokyo 160-0023

Representative

Akira Yoshiyasu, CEO

Staff

18 people (as of February 2014)

Business description

Full range of work for 2D and 3D CG image production
Character design, animation, and modeling
Planning and development for original products and toys
Sales of special printed materials

Bank of account

Higashi-Nippon Bank, Ltd.

List of clients

Asahi Production Co., Ltd.
IMAGICA Imageworks, Inc.
KADOKAWA CORPORATION
BOOM Co.,Ltd.
PONY CANYON INC.
Sunrise Co., Ltd.
Tabot, Inc.
Toei Animation Co., Ltd.
TMS Entertainment Co., Ltd.
Production I.G.
Benesse Corporation
Magical Company Ltd.
WAO Corporation
(In the order of the Japanese syllabary)

Affiliated companies

克雷幾有限公司
QREAZY TAIWAN CO.,LTD.

Address:台灣新北市板橋區實踐路30號4樓B室
Rm. B, 4F., No.30, Shijian Rd., Banqiao Dist., New Taipei City 22064, Taiwan
Tel:02-23820370
E-mail:info-tw@qreazy.com
Established: 12 August, 2014
Map
You can download a printable map.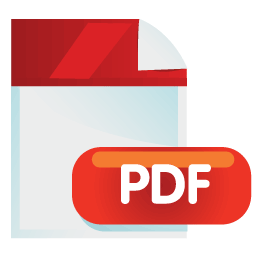 Map Download